Connect Counseling Services
Personalized Counseling Care For You
About
Helping People Connect
I specialize in helping people who are experiencing anxiety, stress, life or relationship issues-such as communication, trust, or intimacy, and life adjustments. I help clients connect with themselves and others. I am married 30+ years and understand life is challenging and constantly evolving. There are times in our life we need help with challenges or simply just need to be heard. Please book an initial phone consult, email, or call to see if we are a good fit. Together we can personalize a plan for you.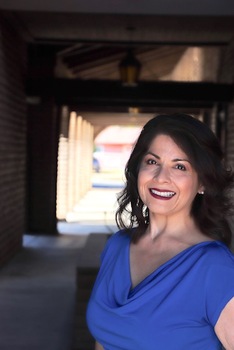 Regina Famiglietti
Psychotherapist, M.S., LMFT
Services
Your Personalized Care
Anxiety
Stress
Relationship Issues
Couples Counseling
Communication Issues
Work Stress
Life Adjustments
Grief
Social Anxiety
Self Esteem
Women's Issues
College Mental Health
COVID Stress
Approaches
Integrative Therapy
Emotionally Focused
Gestalt Therapy
Cognitive Behavioral Therapy (CBT)
Insurance Accepted
Out of Network
Inland Empire Health Plan
Fees
First session 55 minutes: $150
Individual session 45 minutes: $120
Couples session 45 minutes: $150
Initial phone consult 10 minutes: $0
Testimonials
"I came to her when my life was unorganized, dealing with stressors of my personal life, the pandemic & anxiety. I am pleased with the services Regina provides. She is positive, easy to talk too, takes a holistic approach, considers all aspects of your life."

From an existing client.
"She gave me the tools, helped me gain confidence & a great outlook on myself. My life has become much more positive! I always look forward to seeing her & gaining her perspectives. "

Thank you so much Regina! From an current client.
"Mrs. Gina has saved our family! My 7 year old son did not know how to control his anger & would throw huge tantrums that would turn physical. Mrs. Gina was able to help our son & our entire family. I can't say enough positive things about her. "

From a previous client
Location
Office-Parking Available
Connect Counseling-Regina Famiglietti
9033 Baseline Road Suite K
Rancho Cucamonga, CA 91730-1214
Get Directions